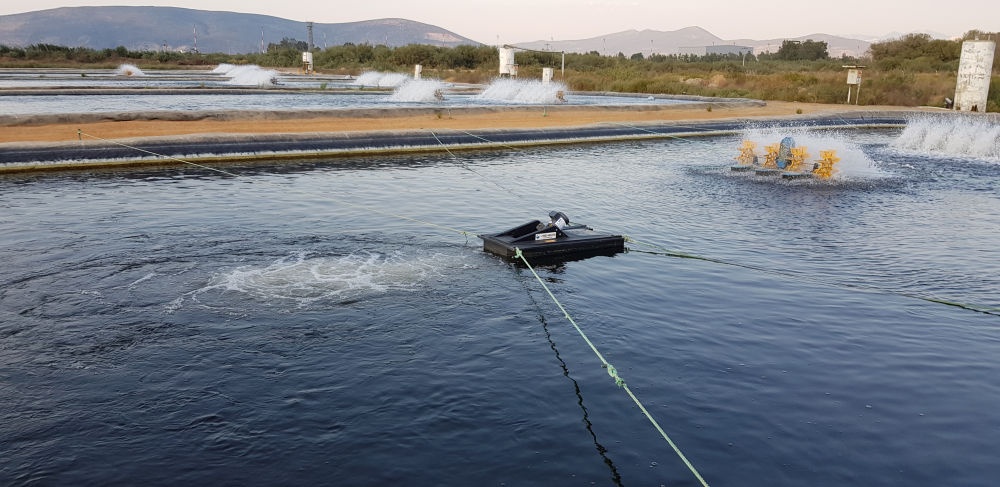 Air Injectors
Maintain healthier ponds, increase stocking densities, and generate a higher yield with optimal oxygen transfer.
Maintaining the proper level of oxygen dispersion in your systems is critical to the success of your aquaculture operation and the life of your livestock. Poor dissolved oxygen levels, fluctuating water temperatures, and stratification can all negatively affect fish health and pond production.
The Aerator oper­ates by cre­at­ing a par­tial vac­uum under the water, draw­ing air through the shaft and dis­pers­ing it into the water in a hor­i­zon­tal direc­tion. As the pro­peller rotates, it induces a flow of atmos­pheric air through the air intake ports on the shaft located above the water sur­face. This air is then drawn through the shaft, past the pro­peller, and exits in a high veloc­ity stream of fine bub­bles as it is dif­fused into the water.
Ease of operation and maintenance in any application
Flexible, durable performance
Reliable in unpredictable conditions
Complete rapid pond destratification reduces energy consumption
Increase stocking densities, yields, and profits!