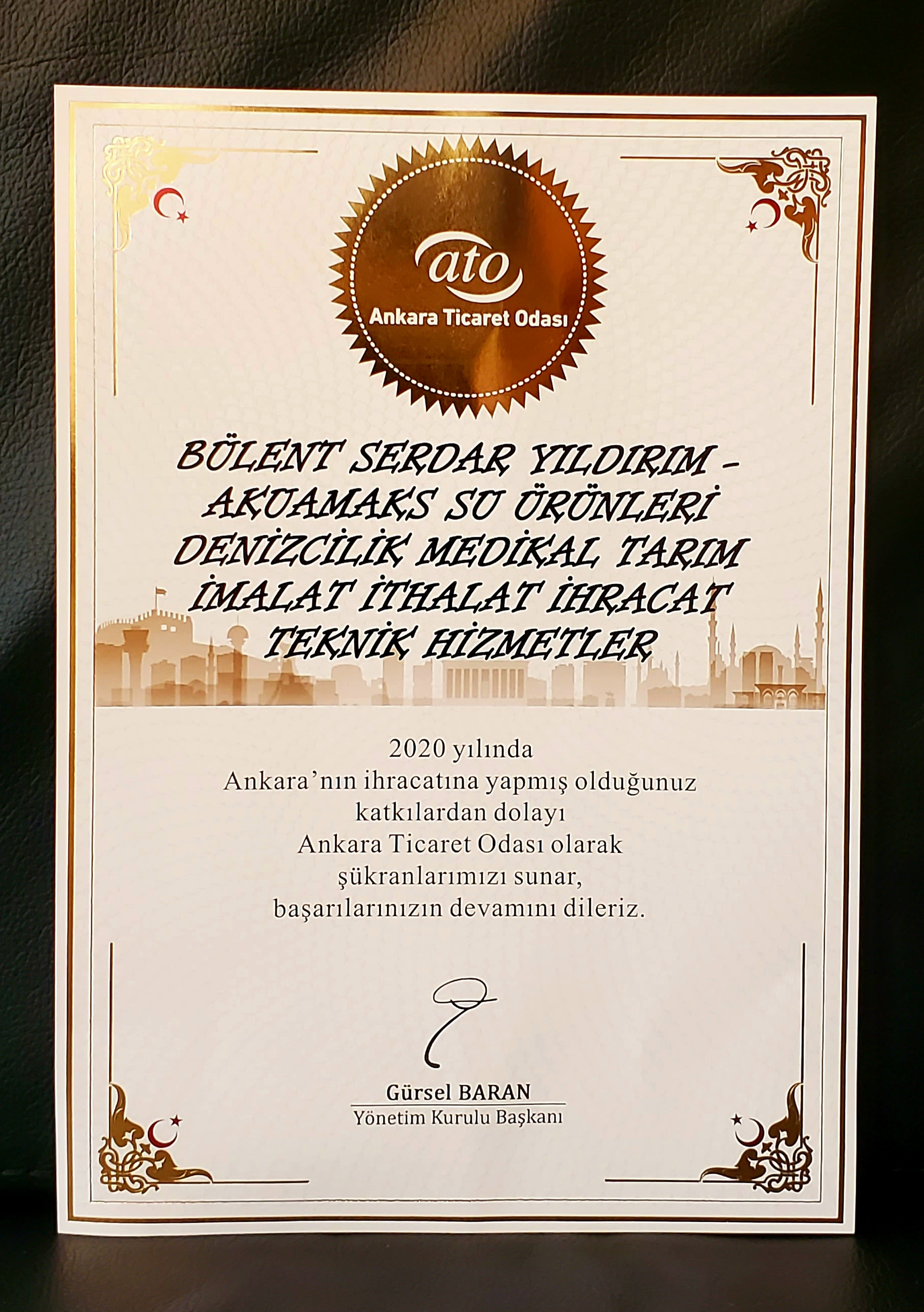 SPECIAL THANKS TO ATO - CHAMBER OF COMMERCE ANKARA
Special thanks to ATO - Chamber of Commerce Ankara. Our filters, tanks, and aquaculture equipment & systems shipments of our projects continued vigorously throughout 2020 as well. We are proud to have fulfilled our customers' needs with our hard work, expertise, and trustworthiness despite the extreme difficulties caused by the pandemia.
You are safe with us!